Yasushi Tanaka

Paintings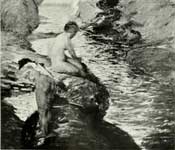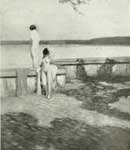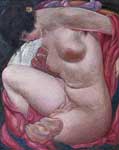 Yasushi Tanaka (田中保 Tanaka Yasushi?, 13 May 1886 – 24 April 1941) was a Japanese artist and art teacher. Tanaka immigrated to Seattle in 1904 and later graduated from Broadway High School. He first exhibited at the Washington Museum in 1912. He also presented works at the 1915 Panama-Pacific International Exposition. He married Lousie Gebhard Cann in 1917 and they moved to Paris in 1920. He exhibited at the Société Nationale des Beaux-Arts, Salon d'Automne, and Salon des Tuileries.
He lived at rue Notre-Dame-Des-Champs in Paris from 1923 to 1941.
His papers are held at the Archives of American Art.
----
Fine Art Prints | Greeting Cards | Phone Cases | Lifestyle | Face Masks | Men's , Women' Apparel | Home Decor | jigsaw puzzles | Notebooks | Tapestries | ...
----
Artist
A - B - C - D - E - F - G - H - I - J - K - L - M -
N - O - P - Q - R - S - T - U - V - W - X - Y - Z